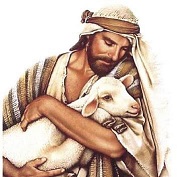 Shepherd Daily Devotional
We've been taught that leaders ought to exude light, because Christ Himself said we are the light of the world. While light is a symbol of good, darkness is perceived as a depiction of evil.
But in reality, darkness also plays an important role because we cannot experience light until we've been through the dark alley of life.
Before God created light in the Book of Genesis, He had to first of all, meet the darkness that hovered on the surface of the deep (Genesis 1:1-3). Isn't it interesting that Jesus had to go through hell before He redeemed us?  Stay strong!
Written by Ben Dankaka