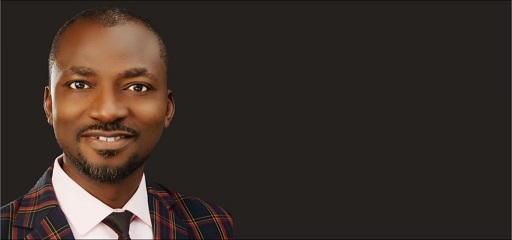 Benjamin Dankaka acquired his first degree in English (Literature) from Ahmadu Bello University, Zaria, and then obtained a post-graduate diploma in Journalism from International Institute of Journalism, Abuja.
He is a graduate of the Nigerian Institute of Management (NIM), a Full Member of the Chartered Institute of Public Management, Nigeria as well as an Alumni of Wilder Douglas School of Government, Virginia Commonwealth University (VCU), Richmond, USA.
Dankaka is the founder of Global Leaders & Readers Club (G.L.R.C), an NGO that promotes reading culture and leadership development. Since 2008, Dankaka has trained thousands through his NGO. He also serves as Secretary on the Board of Trustees of a non-governmental organization – Water for Rural Dwellers Development Initiative.
He has over ten (10) years of work experience in social development. In 2008, he served as member of the Debate to Action, Nigeria (Kaduna Cluster), a British Council and World Bank Initiative aimed at youth leaders in East and West Africa and the United Kingdom.
Mr. Dankaka's ongoing efforts to support Nigerian communities were recognized with two major international honors in 2015. One was an invitation to reduce the world's number of out-of-school children by serving as one of 500 "A World at School" Global Youth Ambassadors. The other was a prestigious Mandela Washington Fellowship through the US Department of State. The Fellowship supported Mr. Dankaka for six weeks of study in Public Management at Virginia Commonwealth University, in Richmond, in the USA. At the Fellowship's conclusion, Mr. Dankaka attended a Presidential Summit in Washington where he was honored by Barak Obama for his leadership.
Benjamin Dankaka is the author of several books. His latest leadership initiative, is being implemented through the Shepherd Bible College, a non-denominational Christian leadership academy, committed to raising leaders through Bible-based leadership principles.
Dankaka is committed to showing individuals how to become effective leaders through access to accurate information.
Personal Blog: Ben Dankaka
Twitter: @Bendanks
Facebook: Ben Dankaka