Written By Ben Dankaka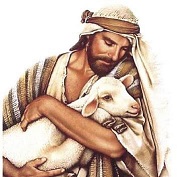 Meditation – Matthew 19:21
To become an effective leader, you must be determined to serve. How you serve will determine how effective you will be. The more you serve, the bigger your impact. The principle of leadership works in the same way as the principle of giving. Jesus said, "Give and it will be given to you. A good measure, pressed down, shaken together and running over, will be poured into your lap. For with the measure you use, it will be measured to you." Similarly, in leadership, your output or effectiveness is measured by the size of your service. The amount of service you offer will determine the size of your impact. If you serve a little, you will make little impact. If you serve more, you will make more impact.
Think of the rich young man. When he informed Jesus he was already keeping God's commandments, Jesus told him to sell all his possessions, give it to the poor and then follow Him. What Jesus wanted the young man to do was to commit his entire life serving God. If the rich man could keep God's laws while engaged in his private business, imagine what he could have achieved if he had committed his whole life. But the guy decided to limit his service to God. Leadership is like that. You can stretch your impact by the amount of your service. Nelson Mandela could have decided to restrict his service to his law firm. Mother Teresa could have decided to serve only in the nunnery. Martin Luther King Jnr could have said, "Let me just serve God on the pulpit." But instead, they all increased the size of their service. Jesus, the greatest leader of all time, wants you to do the same thing He did. Increase the size of your service.
Prayer: Dear Lord, increase the size of service to you. Amen.
REFERENCES/FURTHER STUDY: Matthew 19:16-30; Luke 6:38
Unless otherwise stated all scripture quotations are from the Holy Bible, New International Version.