Written By Ben Dankaka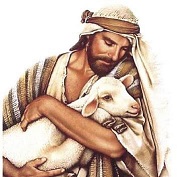 To be spiritually alive, you have to do the work all by yourself.
One day, Jesus asked a young man to become His disciple. But the man said, "Lord, first let me go and bury my father." Jesus then replied, "Follow me, and let the dead bury their own dead." Clearly, Jesus wasn't only referring to physical death. Although the young man's father was physically dead, those who would bury him weren't. But Jesus spoke as if they were also dead. So by that statement, Jesus wanted us to know that one could be alive and still be dead at the same time. In other words, a person may not be physically dead but could be spiritually dead.
As Christians, it is important for us recognize the need to stay alive, spiritually. You can be physically strong but if you are not spiritually strong, then you are as dead as the people Jesus was referring to. While you can inherit a healthy body from your parents, you can't inherit a spirit filled life from anyone. To be spiritually alive, you have to do the work all by yourself. Don't be like those who spend their whole life investing in the things of the flesh. Today, invite the Holy Spirit into your life.
Prayer: Lord Jesus, give me the ability to build my spiritual life. Amen.
REFERENCES/FURTHER STUDY: Matthew 8:18-22; Isaiah 43:8
Unless otherwise stated all scripture quotations are from the Holy Bible, New International Version.