Written By Ben Dankaka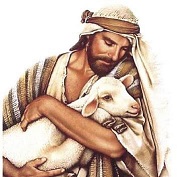 Meditation – Proverbs 16:3
I know you've been trying to succeed in a given area. Possibly, you want to succeed in your work, business or relationships. Deep inside of you, there's a strong desire to make a difference. You've probably set some goals, hoping you would someday realize those goals. You strongly believe that by accomplishing your goals, you would be happy. I know this because, God created each of us that way. You might not be aware of it, but ever since you started doing things for yourself; you've been setting goals. You might not have written it on a piece of paper, but you've set goals in your mind even as a child. You might not have been serious with your dreams but somehow, you had hoped it would happen.
Like you, I have also set so many goals in my life, hoping I would be able to achieve them and become a better, happier person. But at times, things don't turn out as we planned it. I have seen many people make plans that never came to fruition. Over the years, I have learned that setting goals do not guarantee success. You may set goals and spend all your time and energy working on it, and in the end, that goal may not materialize. Or there are times you may set goals and then succeed in realizing them, but just as you are about to celebrate, you may suddenly discover the goals shouldn't have been set in the first place.
I have achieved certain goals that didn't eventually give me the satisfaction I thought they would. I have seen people achieve goals, but in the end, the goals turned out to be useless. Do you know why that happens? The scripture says, "There is a way that seems right to a man, but in the end it leads to death." This message is repeated twice in the book of Proverbs. The importance of this message cannot be overemphasized. Many people fail in life, not because they didn't set goals but for the reason that they set the wrong goals. They spend their entire lives pursuing the wrong thing. They never realize they are on the wrong path until they get to the end of their lives.
To avoid such mistakes, I implore you to always involve God as you set your goals. The Bible says, "Many are the plans in a man's heart, but it is the LORD's purposes that prevails". Another verse also says, "In his heart a man plans his course, but the LORD determines his steps". Indeed, God has given us the right and the ability to make plans, but if we want those plans to be on the right path, we ought to seek God's guidance because His purposes always prevail.
Prayer: Lord, direct my steps. Amen.
REFERENCES/FURTHER STUDY: Proverbs 14:12; 16:25; 19:21; 16:9
Unless otherwise stated all scripture quotations are from the Holy Bible, New International Version.