Written By Ben Dankaka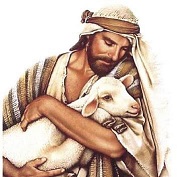 Meditation – Joshua 6:1-2
To succeed in any given project, you need to have the eye of a visionary. A visionary person sees what others can't see. The person who has a vision looks into the future with the eye of an eagle. That is, like the eagle, a visionary person can clearly see from a distance. Long before their dreams materialize, visionaries are able to see the end before it happens. The ability to see and predict the future is what inspires every leader. It is also what gives the leader, confidence and a sense of purpose. When a leader is aware of the outcome of his actions, he would be willing to dare all odds and ignore the urge to quit while he confronts whatever challenges that might come his way.
Unfortunately, most times, the future of a project can only be seen by the one who is at the front. Since the leader of any project is usually the one who knows the outcome, others may not have the same conviction the leader has. Because they can't see what he sees, they may likely give up on the project when things get tough along the way. I experienced this when I started my first project. Because I was the only one who saw the outcome, others abandoned the project when things got tough. If I had known, I would have spent more time trying to make them see what I had seen.
Anyone leader who wants to succeed in any project must know how to share his vision with his partners or teammates. If you don't share the vision with others, know that you would be heading towards your goal alone. It is for this reason that every organization does team visioning. The idea of team visioning didn't originate in our modern world. It is a divine principle, initiated by God. When you carefully study the Bible, you would realize that there was no time that God called anyone for an assignment without, first of all, sharing His vision with that person.  In fact, the entire Bible expresses a vision that God has been trying to share with His team members, since the earth was created.
As the One who often initiates an idea, God usually takes His time to make His people see what He sees. In other words, before doing anything, God begins by giving His people a clear picture of the outcome. When He was about to destroy Jericho, God said to Joshua, "See, I have delivered Jericho into your hands, along with its king and it's fighting men". As at that time, Jericho had not been destroyed. But God spoke as if He had already done what He was about to do. In doing so, Joshua was able to see what God saw. Joshua saw the victory before it actually happened. When you share your vision in that manner, you would be able to instill trust and confidence in the minds of your team members.
Prayer: Lord, may I share my vision in the same way that you do. Amen.
REFERENCES/FURTHER STUDY: Joshua 6:1-2
Unless otherwise stated all scripture quotations are from the Holy Bible, New International Version.