Written By Ben Dankaka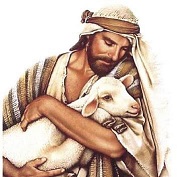 Meditation – John 2:7
The rich man seemed to have everything. He was young and wealthy. Though he was religious, he felt there was something missing. When He met Jesus, he heard Him speak about the kingdom of God. He learned about eternal life – a life that would never end. This got his attention. He wanted to experience this everlasting life. So he asked Jesus; "What must I do to inherit eternal life?" At first, the response he got appeared to be simple. Jesus told him to obey the commandments of God. "All these I have kept since I was a boy," The rich man said. Jesus looked at him and loved him then He asked the young man to sell everything he owed, help the poor with it and then follow Him.
Now the young man felt it was an impossible thing to do because he was so wealthy. He became terribly sad as he went away. One thing we can all learn from that story is that whomever Jesus loves, He calls. Mark 10:21 says, "Jesus looked at him and loved him." While Jesus was on earth, He associated with a lot of people. He spoke to crowds, He went to people's homes and dined, He healed many, but He only called and chose 12 people to follow Him. Jesus didn't allow everyone to follow Him. One time, a teacher of the law said to Jesus, "Teacher, I will follow you wherever you go." But Jesus discouraged him. On another occasion, a man whom Jesus had healed begged to follow Him, but Jesus declined.
I don't know who this is for, but I want you to know that if Jesus is asking you to follow Him, it is because He loves you. If He is asking you to give up everything, don't feel sad. Jesus is not trying to take away your life, He wants to refill it. When Jesus asked the rich man to sell everything he owed, He was not only trying to test his faith but was trying to empty the man's past so he could refill it with the new life He was about to give him. While He was on earth, Jesus was more interested in empty bottles than in bottles that were already filled. He was more interested in those who didn't know God.
Jesus said, it is not the healthy who needs a doctor but the sick. He also said, "no one pours new wine into old wineskins". Rather, new wine is poured into new wineskins. Most times, by the time Jesus meets us, we are already filled up with the things of this world. We are already filled up with ideas and philosophies of the world. We are filled with doctrines and religious practices. So when He comes, He may have to empty us before using us. Whenever He wants to use any bottle that is already filled up, it has to be emptied before refilling it with the word of God.
Prayer: Lord, refill me with your word. Amen.
REFERENCES/FURTHER STUDY: Mark 10:21; John 2:7; Luke 9:57-62
Unless otherwise stated all scripture quotations are from the Holy Bible, New International Version.
Similar Posts