Written By Benjamin Dankaka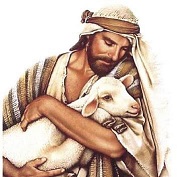 To build a legacy, transform your followers into leaders.
The apostle Paul was a leader's leader because he was not only able to lead effectively in his own capacity as leader; he was also a leader who succeeded in transforming his followers into effective leaders like himself. You will agree that a portion of the book of Acts captures Paul's leadership journey as he planted Churches and left them with his mentees. And while the "Acts of Apostles" captures Paul's church planting expedition, the epistles contain his leadership tips to his mentees. Each of Paul's letters contains scriptural expositions as well as ideas for effective leadership.
In his second letter to Timothy, Paul said, "You then, my son, be strong in the grace that is in Christ Jesus." What was Paul trying to say? You see, Timothy was a young Pastor. And Paul was aware that Timothy was expected to be an exemplary leader, and do a whole lot of other things that would ensure the growth of his Church. Paul knew that there was no way Timothy could succeed without the "grace" of God. So he advised Timothy to depend on the strength that can only be found in Christ. Today, I challenge you to depend on Jesus!
Prayer: Lord Jesus, I need your grace. Amen.
REFERENCES/FURTHER STUDY: 2 Timothy 2:1-7
Unless otherwise stated all scripture quotations are from the Holy Bible, New International Version.