Get up and activate the greatness within you.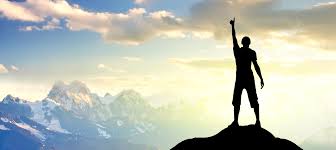 Ralph Waldo Emerson said, "What lies behind us, and what lies before us are but tiny matters compared to what lies within us."
When Emerson made that remark he was possibly talking about our ability to triumph in the midst of challenges. Though we are often surrounded by challenges, within us, lays the power to prevail over every negative situation. 
We all were created by God and equipped with the ability to do great things. I am certain of this because you were created in God's image. God is great, and since He put His Spirit inside of you, then you are automatically fortified for greatness. Activate the greatness within you (Genesis 1:26-28; 1 John 4:4).
Written by Ben Dankaka