Written By Ben Dankaka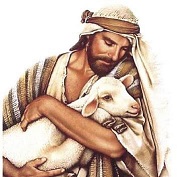 Meditation – John 6:38
In order to know and do God's will, we have to follow the life and teachings of Christ. Therefore, doing God's will isn't about following others. Don't try to do God's will by imitating another person. If you want to do God's will, don't follow anyone, including your Pastor. To understand what it means to do God's will, study the Bible or follow Jesus. When you study the teachings of Jesus, you would realize that He approached the subject of doing God's will in two different ways.
First, Jesus taught that doing God's will is about hearing His words and putting it into practice. Chapters five, six and seven of the book of Matthew captures the main teachings of Christ. Jesus spoke on a wide range of subjects as He taught the crowd. Towards the end, Jesus mentioned the need for us to do the will of the Father in heaven. Then He said, "Therefore everyone who hears these words of mine and puts them into practice is like a wise man who built his house on the rock." Therefore, doing God's will mean we should do what the Bible teaches.
On another occasion, Jesus said, "For I have come down from heaven not to do my will but to do the will of him who sent me." When Jesus made that statement He wasn't speaking of God's will in the context of doing what the Bible teaches. He was referring to His divine assignment of bringing eternal life. And so, doing God's will also means doing what God called you to do. That is, fulfilling your purpose is another way of doing God's will. Today, spend time and think about God's will for your life. Fulfilling God's plan for you is the most important thing in life.
Prayer: Dear Lord, reveal your purpose for me. Amen.
REFERENCES/FURTHER STUDY: Matthew 7:21-24; John 6: 38-39
Unless otherwise stated all scripture quotations are from the Holy Bible, New International Version.