Written By Ben Dankaka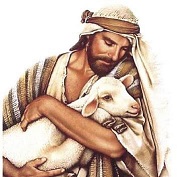 Meditation – Matthew 7:21
Not many people know what it means to do God's will. Generally, the will of God simply means what God expects from us. But to discover what God requires of us, we need to study the Bible. The will of God is, therefore, not found in encyclopedias, philosophical books or in any other kind of book. God's will for man is laid out in the Bible. So one of the reasons why many people do not know God's will is because they do not read the Bible. It is impossible for anyone to know the will of God without studying the Scriptures. At the same time, one can read the Bible and yet fail to do God's will. Knowing what the Bible teaches doesn't make you a doer of God's will. Do you know a person can know what the Bible teaches and still not do God's will?
One time, Jesus said, "Not everyone who says to me, 'Lord, Lord,' will enter the kingdom of heaven, but only the one who does the will of my Father who is in heaven." This means, a person may know who God is, and not do God's will. That is, many would not make heaven not because they didn't acknowledge Jesus as Lord, but for the reason that they didn't do what He wanted them to do. You see, it is like a lawyer who went to a law school but never practiced law. Or like a doctor who graduated from a medical school but never practiced. To do God's will, we have to follow the footsteps of Christ. Bear in mind that doing God's will isn't about doing what others are doing. It is about doing what God says you should do.
Prayer: Dear Lord, May I not only be a listener, but a doer of your word. Amen.
REFERENCES/FURTHER STUDY: Matthew 7:21-24; Matthew 12:50
Unless otherwise stated all scripture quotations are from the Holy Bible, New International Version.