Written By Ben Dankaka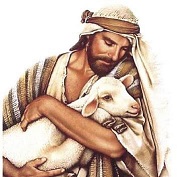 Meditation – Proverbs 19:21
To know how to fulfill your purpose, recognize that purpose and passion are not the same. While your passion is what you love doing, purpose is what God wants you to do. Your passion isn't peculiar to you. For instance, if you love writing, you should be aware that there other people who also love writing. But your purpose is specific, something you've been set aside to do. So your passion is simply an activity. But then, your purpose is what happens after you have done a certain activity. However, your passion and your purpose have to do a lot with your natural abilities. Therefore, your passion can either be related to your purpose or completely unrelated. Even though what you love doing can be used to fulfill your purpose, it could also be used to achieve other things that aren't connected to your purpose. So you need to be guided.
To fulfill your purpose, you would need the help of the One who created you. Recognize that purpose isn't conceived by man. Normally, the manufacturer of a product is the one who knows why his product was created. Therefore, God who created you knows why you are on earth. So God didn't bless you with talents so you could do whatever you want to do with it. Your talent is intended to equip you for your divine assignment. Paul tells the Philippians, "For it is God who works in you to will and to act in order to fulfill his good purpose" (Philippians 2:13). I assure you that when you ask God to reveal His purpose to you, He would do so and then make sure you succeed. Our purposes may fail. But God's purposes never fail. Today, invite the Holy Spirit to guide you.
Prayer: Lord Jesus, teach me how to fulfill God's purpose. Amen.
REFERENCES/FURTHER STUDY: Philippians 2:13; Romans 2:28; 2 Timothy 1:9; Exodus 9:16
Unless otherwise stated all scripture quotations are from the Holy Bible, New International Version.