Written By Benjamin Dankaka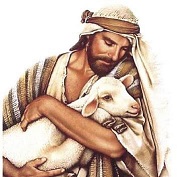 No pain, no gain.
When Jesus prophesied about His suffering and death, the disciples became so troubled that they missed the better part of that prophecy. Although Jesus had said He would rise after three days, Peter, in particular ignored that part and instead, focused on the rejection, and death. Possibly, what Peter had expected to hear was that Jesus would become an earthly king. He probably thought his Master would establish His kingdom and then appoint them as ministers. Peter couldn't bear the thought of seeing his master in a tomb. What he wanted was for Jesus to gain the glory without pain.
Most of us are like Peter. We like to think of life as easy and blissful, all the time. We want ourselves and our loved ones to succeed without pain. For that reason, we prefer to hear positive prophesies on how God would give us a great job, a beautiful car and a big house, at no expense. Truly, God wants us to have a good life. But He never promised we would get all that we desire without hurdles. Jesus said, "If anyone would come after me, he must deny himself and take up his cross and follow me."
Prayer: Lord Jesus, give me the strength to carry my cross. Amen.
REFERENCES/FURTHER STUDY: Mark 8:31-38
Unless otherwise stated all scripture quotations are from the Holy Bible, New International Version.
Similar Posts