To fulfill any leadership task, stay focused on the big picture.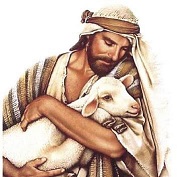 Written By Benjamin Dankaka
"Master," John said, "we saw someone driving out demons in your name and we tried to stop him, because he is not one of us". John was probably trying to protect the integrity of his Master. But Christ had a different opinion. Jesus said, "Do not stop him". John must have been an overprotective apostle because moments after that incident, he and his brother, James wanted to call fire down from heaven to destroy a Samaritan village because they did not welcome Jesus. Again, Christ rebuked his disciples.
From the two incidents, you would notice that Jesus was a leader who avoided distractions. Stopping the stranger who was casting out demons in His name wasn't part of His assignment. In the same vein, why should He worry about the rude Samaritans when their antagonism wouldn't stop Him from traveling through another village? As at the time that Jesus wanted to pass through the Samaritan village, He had already made up His mind to go to Jerusalem because it was time "for him to be taken up to heaven" (Luke 9:51). To fulfill any leadership task, stay focused on the big picture.
Prayer: Lord, help me stay focused on my goals. Amen.
REFERENCES/FURTHER STUDY:  Luke 9:49-55; Luke 9:51
Unless otherwise stated all scripture quotations are from the Holy Bible, New International Version.