Written By Ben Dankaka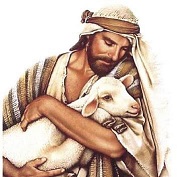 Meditation – Lamentation 3:31-32
The hymn, "The steadfast love of the Lord" has the popular lyrics; "They are new every morning, new every morning: great is your faithfulness, O Lord". These words were taken from chapter three of the book of Lamentation. The entire chapter captures the feelings of a man who is going through deep pain. Although the author may be referring to Jerusalem, he personifies his message, making it like the thoughts of a person who was in great affliction. The author is worried that God had driven him away and made him walk in darkness rather than light. God had continually worked against him, to an extent that he now found himself in a situation where he could no longer escape from God's wrath. The very God that was supposed to be his helper had turned His back on him. At a point, he felt as if his God was on the side of his enemies. 
Perhaps, you've been through a similar situation in your walk with God. Or maybe, that is what you are currently facing. I know exactly how it feels to be in that kind of situation because I have been there. Once, I had found myself afflicted by so many problems at the same time. My problems were so many that I lost my strength and the will to fight back. While I was praying, it seemed my God had shut his doors on me. I was going through challenges in my home, business and in my health, all at once. I didn't even know which one to face. Surprisingly, all those things were happening at a time I had just given my life to Christ. Instead of moving ahead, I found myself trapped in the middle. I couldn't go back to my former ways and at the same time, I couldn't move forward in my new faith. Each day, I kept asking God; "why is this happening to me?" Despite my pleas, nothing changed for a long time.
If you ever find yourself in a situation like that, never ever give up. Even if you think God has abandoned you, continue to wait on Him; believing that God knows what you are going through and that He would come through at the right moment. That was exactly what I did after I stumbled on Chapter three of the book of Lamentations. The same person who was crying out his heart to God also said; "it is good to wait quietly for the salvation of the LORD." He went on to say in verse 31, "For men are not cast off by the Lord forever." My friend, don't be carried away by the troubles you see in your life. Though God allows trials in our lives, in the end, He will show compassion because He loves us.
Prayer: Lord, I know you are on my side. Amen.
REFERENCES/FURTHER STUDY: Lamentation 3:1-32
Unless otherwise stated all scripture quotations are from the Holy Bible, New International Version.
Similar Posts