Written By Ben Dankaka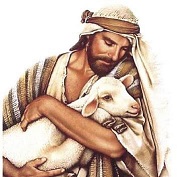 Meditation – Psalm 78:70-73
When you study how God chose leaders in the Old Testament, you would notice He often picked shepherds to lead His people. When God decided to make an everlasting covenant with man, He chose Abraham, a shepherd. The Bible also tells us that Isaac, Jacob and Joseph whom God gave leadership roles were all shepherds. Isn't amazing that God didn't use Moses when he was an Egyptian prince until he was shepherding his father-in-law's sheep? It is also interesting that when God chose David, he was only a shepherd boy. The Bible says that "from tending the sheep, he brought him to be the shepherd of His people".
I was astonished when I discovered that the first people to spread the word about Jesus were not His disciples but some local shepherds whom the angel of the Lord had appeared to (Luke 2:17-18). But why is shepherding important to God?  Shepherding is important to God because He sees himself as a Shepherd. David figured this out when He said "The Lord is my Shepherd." Peter re-emphasizes this point when he called Jesus, the Chief Shepherd. Since Jesus is the Chief Shepherd, then, we are all shepherds. For He can only be the "Chief" if there are other shepherds. Because God shepherds us, He wants us to shepherd others.
Another reason why shepherding is important to God is because it is the ideal way to lead others. The act of shepherding suggests service to others. Therefore, shepherds are servant leaders.  The prophets; Jeremiah and Ezekiel, compared the leaders of their time to shepherds who were failing in their duties because they weren't serving the people. Ezekiel, specifically said, "Woe to the shepherds of Israel who only take care of themselves!" Contrary to what was expected of them, as shepherds, the leaders were exploiting their own people. So how do shepherds serve others?
When David calls the Lord his "Shepherd", he went on and explained that, the shepherd leads the sheep to areas they can prosper; he protects the sheep from evil and comforts them with his word. God associates Himself with shepherding because it reminds Him of how He serves and leads us. In the gospel of John, Jesus compared Himself to a good shepherd. Like the good shepherd, He lays down His life for His sheep. This is an important lesson to those who desire to lead others. As a leader, can you lay down your life for others? Laying down your life for others does not have to be on a physical cross. It could be in the way you commit your life to serving others with your gifts.
Prayer: The Lord is my Shepherd. Amen.
REFERENCES/FURTHER STUDY: Psalm 78:70-73; Psalm 23;
Unless otherwise stated all scripture quotations are from the Holy Bible, New International Version.