Written By Ben Dankaka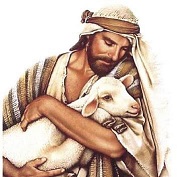 Meditation – Mark 8:31
One day, Jesus began to teach His disciples that He would suffer many things and even be rejected by the elders, chief priests and teachers of the law. Then He also told them He "must be killed and after three days rise again". This didn't go down well with the disciples. They probably wondered why Jesus would predict such a disaster on Himself. Here was a leader who had been doing great things before their very eyes. He had been preaching about this great kingdom of God that they believed will take them to a whole new level. Jesus had not only healed the sick but had raised the dead. Having been convinced that He was sent from God, Jesus was now telling them He would suffer many things and even be killed. Peter, the open minded disciple took Jesus aside and began to rebuke Him. But Jesus rebuked him also.
This story isn't just talking about the suffering that Jesus had to go through. Most importantly, it also gives us a deep insight into the nature of God's kingdom. Because, as Jesus rebuked Peter, he said to him, "You do not have in mind the things of God, but the things of men." In other words, Jesus made Peter to understand that His imminent suffering and death, was part of God's plan. It is important for us to realize that God often bring us glory through pain. God would not bring pain and suffering, but He often lets us go through it so as to transform us into the individuals He wants us to be. Jesus's suffering and death wasn't for nothing. It was for a glorious purpose. Without the rejection, Jesus wouldn't have been killed. And without the death, He wouldn't have risen. Your suffering will produce success!
Prayer: Lord Jesus, turn my suffering to success. Amen.
REFERENCES/FURTHER STUDY: Mark 8:31-38
Unless otherwise stated all scripture quotations are from the Holy Bible, New International Version.