Written By Ben Dankaka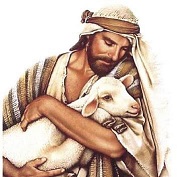 Meditation – Luke 9:25
One time, Jesus said, "If anyone would come after me, he must deny himself and take up his cross daily and follow me." Clearly, Jesus wasn't referring to a physical cross. What He actually meant was the "suffering" He was about to go through. Moments before, Jesus had told his disciples that He would suffer many things, including rejection and death on the cross. But Jesus didn't mean we would all have to live and die in the same way He did. He didn't mean that everyone who followed Him would be rejected and be hung on the cross. Specifically, Jesus wanted us to know that we will all face our own troubles as Christians. Though we are bound to suffer, Christ assures us that our suffering will not be in vain. Just as He was raised to life, after His suffering, we too will be raised after our suffering.
But it is important for us to note that this suffering isn't just any kind of misery. Whether we like it or not, life often hits everyone with troubles. You don't have to be a Christian to face persecution. Even as an unbeliever, you could be rejected for your principles. Even if you are not a Christian, life can hit you with travails. Accidents, diseases, rejections and all other negative events do not affect people according to their religious affiliations. So we should not assume that every problem in our lives is a sign that we are carrying the cross that Jesus talked about. The daily cross that Jesus meant can only come when we give our lives to Him. The suffering you are going through is it as a result of your faithfulness to Christ or is caused by your own foolish acts? Don't suffer for the wrong reasons.
Prayer: Lord Jesus, may I not suffer for the wrong reasons. Amen.
REFERENCES/FURTHER STUDY: Luke 9:23-27
Unless otherwise stated all scripture quotations are from the Holy Bible, New International Version.