Written By Ben Dankaka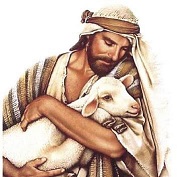 Meditation – Genesis 16:6
When Sarah asked Abraham to have a child with her maidservant, she actually thought it would solve their problem. Sarah's suggestion was a sincere plan, intended to help her and Abraham fulfill their dream of having children. Sarah had said to her husband, "Go, sleep with my maidservant; perhaps I can build a family through her" (Genesis 16:2). Apparently, Abraham wasn't the only one that was concerned with having a family. As his wife, Sarah was also in need of children. And since she was aware that her husband also longed to have an heir, she presented a plan. But while Abraham was still hopeful that God would give them a child as He had promised, Sarah had gotten to a point where she now felt she wasn't part of that promise. So she said, "The Lord has kept me from having children." No doubt, Sarah had given up.
Although Sarah made the wrong move, we shouldn't crucify her. Sarah couldn't have had the kind of faith Abraham had because she wasn't the one who held the vision. Possibly, if God had showed her the same thing He showed Abraham she wouldn't have had a backup plan. Therefore, her suggestion to Abraham was faulty, not because she had evil intentions, but for the reason that she wasn't the person who saw the vision. In your walk with God, you might encounter people who would play the same role as Sarah. They are often the closest to you. They would be a part of your dream because they are related or associated to you. Because they have ties with you, whatever vision God lays on you will affect them. These people will not understand God's plan for you as you would do. So forgive them when they offer the wrong advice.
Prayer: Lord Jesus, give me tolerant heart. Amen.
REFERENCES/FURTHER STUDY: Genesis 15:1-10; Genesis 16:1-6
Unless otherwise stated all scripture quotations are from the Holy Bible, New International Version.