Written By Ben Dankaka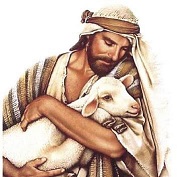 Meditation – Luke 21:37
The leader who eventually gets to his destination is the one who remains consistent. To be persistent actually means to keep at it, all the time. In my work on leadership, I've learned that leaders are encouraged to be persistent because of the challenges they are bound to face as they pursue their goals. No matter how anointed you are; you are going to incur obstacles along the way. There will be times you wouldn't feel like getting up from your bed. If you are not persistent, setbacks will make you quit. But when you constantly pursue your goals on a daily basis, the challenges will surely give way. The little steps you take each day will eventually mount up and force its way, pulling you out of your difficulties.
The apostle Paul knew this leadership principle. In his letter to Timothy, he proudly said, "I have fought the good fight, I have finished the race, I have kept the good faith." Paul was acknowledging the fact that his journey was a battle, but like a persistent sportsperson, he stayed committed to his cause and eventually won the race. On one occasion, Paul entered a synagogue and consistently preached for three months. Then some people decided to oppose him. But Paul didn't quit. Instead, He took the disciples who believed in him and went to a different hall where he preached daily for two years, until both the Jews and Greeks in the province of Asia heard the gospel. Jesus also did His work in a persistent way. "Each day Jesus was teaching at the temple". It wasn't like Jesus didn't face problems in His ministry. But He persisted by working every day. To succeed in that leadership position, you have to be willing to do that work every day.
Prayer: Lord, give me the grace to do my work every day. Amen.
REFERENCES/FURTHER STUDY: Acts 19:8-10; Luke 21:37
Unless otherwise stated all scripture quotations are from the Holy Bible, New International Version.