Don't try to run away from trials.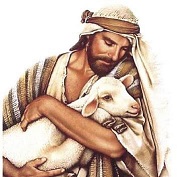 Written By Benjamin Dankaka
Job is one of the most inspirational characters in the Bible. When he was prosperous, he stayed faithful to God. When he lost everything, including his children, he remained committed to God. And as he held on, he got discouragements. First, his wife asked him to curse God and die. Then his friends tried to make him think he was suffering for his sins. But Job knew he was innocent. At the same time, He was aware that God wasn't the architect of his predicaments. But then again, he still couldn't figure out why he was surrounded by many troubles. What Job didn't know was that he was going through a test. His trials were intended to test his commitment to doing God's will. Like Job, maybe you are overwhelmed by the crisis in your life. 
Don't think you are under a curse. If you've already accepted Jesus as your Lord and Savior, don't be deterred. Not all problems are caused by sin or mistakes. As we have seen in the case of Job, even the rich and the most righteous person can be overwhelmed by indescribable challenges. If you are determined to follow God's will, you will be tested with troubles from the enemy. Don't try to run away from trials. Instead, make up your mind to be an over-comer. When Jesus prayed for his disciples, He said, "My prayer is not that you take them out of the world but that you protect them from the evil one." Obviously, Jesus doesn't want you to run away from trials. He wants you to be an over-comer. When Jesus reminded us that we will have trouble in this world, He quickly advised us to stay strong because He has overcome the world. Stay strong in Jesus!
Prayer: Dear Lord, help me to overcome my challenges. Amen.
REFERENCES/FURTHER STUDY: Job 5:17-19; John 17:15; John 16:33
Unless otherwise stated all scripture quotations are from the Holy Bible, New International Version.